When trying to use the virtual machine, I cannot connect. What should I do?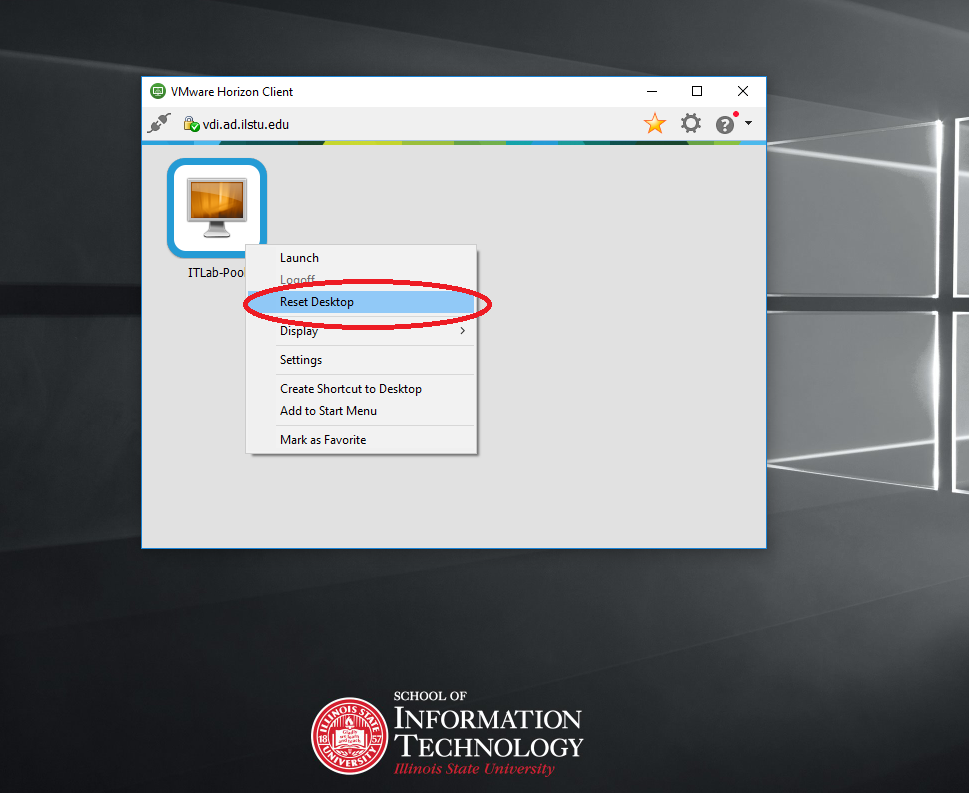 If the Virtual Machine is not responding. Right click on the VM you are having trouble accessing. Then select the reset desktop button. If the issue persists, please submit a ticket here.
My issue isn't listed, what can I do?
You can always submit a ticket with any questions or suggestions you may have and we will get back to you as soon as possible.